We are a industrial maintenance construction company providing many services to our clients. We were founded in June of 2010, and have grown steadily ever since. Our project managers and foremen have decades of experience, while our technicians are always eager to learn from their exposure.
We offer emergency, and shut-down, and outage maintenance for our clients at their request. We are available 24 hours a day, 7 days a week to meet your schedule.
We take the safety of our employees, and our customers very seriously.
Our employees undergo monthly safety training from a third party safety instructor. We also have on-site safety meetings to review any potential issues for each job. We take pride knowing that our crews leave our facility each morning knowing that they have the proper training to be safe on each job.
I am a native Ashevillian and have been fortunate enough to be able to spend time with my wife and children in the mountains of Western North Carolina. I graduated from Western Carolina University in 2008, with a degree in construction management, and have spent my entire working life immersed in the industrial maintenance sector. I make it a goal to only staff employees that have the same goals and take the same amount of pride in their work that I do.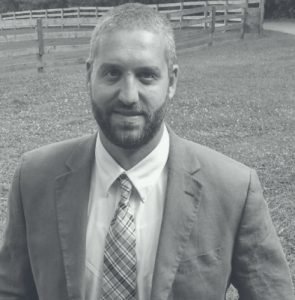 President, and Project Manager
AVL Technologies

Blue Ridge Metals

Doosan Infracore

Duke Energy

Eaton Corporation

Highland Brewing

J. Crew

Linamar

NYPRO

Oak and Grist Distillery

SmarTrac

Southeastern Container

UPM Raflatac